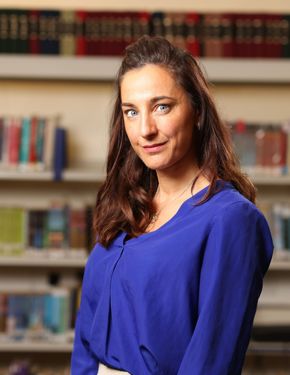 Amy Brown
Deputy Headteacher
Amy joined Cumberland Community School in 2015 as an Assistant Headteacher. In 2019, when Omar became the Head at Cumberland Community School she worked alongside him to embed the pastoral systems and routines to change the trajectory of the school.
Amy was recognised for her hard work and tenacity and promoted to Deputy Headteacher for student behaviour and safety in September 2021. Amy has always been passionate about ensuring outstanding student pastoral care and well-being. It is no surprise that she now leads the whole school pastoral care and student safety. Amy has undertaken a significant role in designing and implementing new systems and structures to ensure consistency across the trust.
Amy has the tenacity, resilience, and drive to effect change in an organisation, and her interpersonal and communication skills ensure effective implementation. Amy believes that quality education has the power to transform lives and enable social mobility.